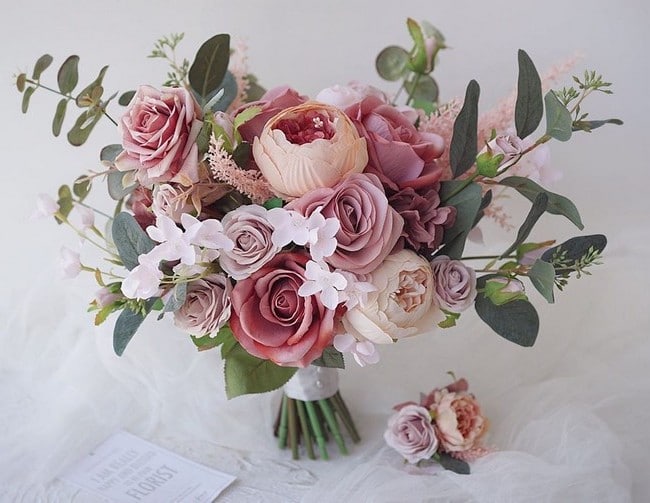 Artificial flowers are becoming increasingly popular as a beautiful, long-lasting, and often cheaper, alternative to fresh wedding flowers.
If the tacky fake blooms you see in a pound shop spring to mind, think again! The artificial wedding flowers on the market today are high quality, great value and totally realistic in both look and feel.
It's not just the bridal bouquet either; we've got lots of inspiration from Lemongrass Wedding for how you can incorporate artificial flowers into your wedding that'll look stunning in your wedding photos.