We are loving the romantic and ethereal feel of lavender. So, grab a seat and get lost in these 20 gorgeous photos of lavender wonder. When it comes to wedding color palettes, there are so many amazing options to choose for your big day. Lavender is one of those colors that instantly brightens up a room and smells great too! Is there anything more romantic than standing in a field of lavender with the one you love?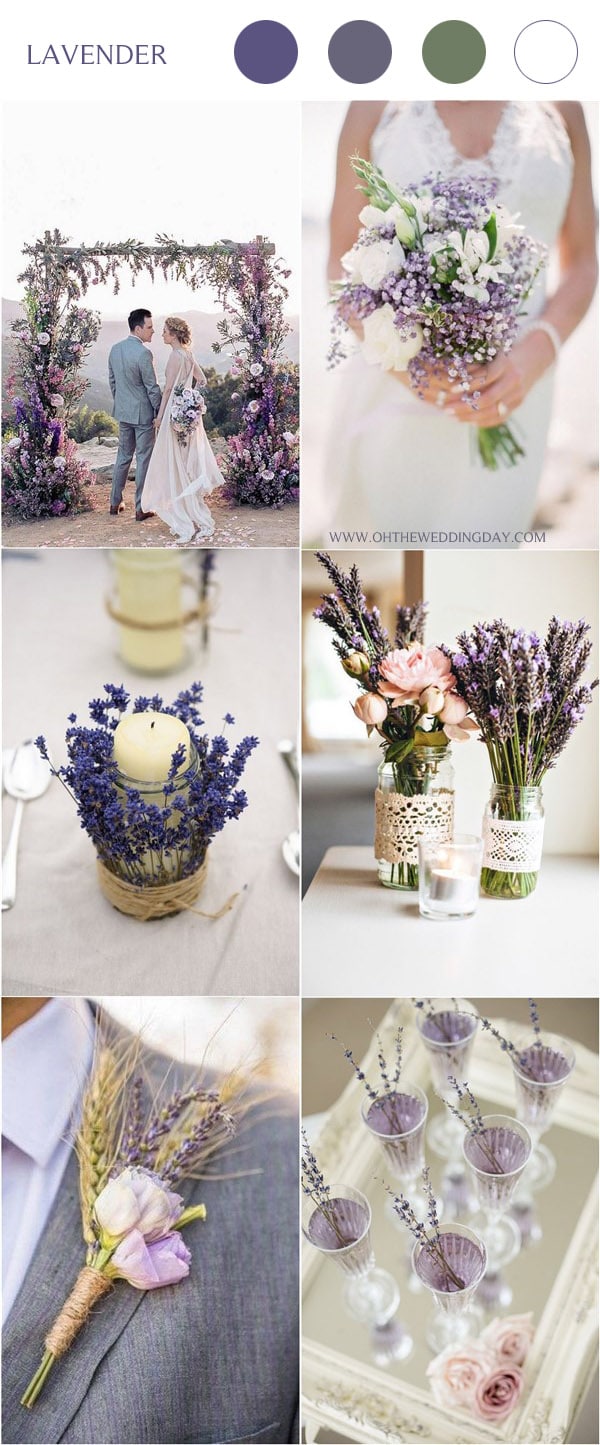 The versatile herb looks great in rustic bouquets and, as a bonus, keeps away the bugs in the summertime. Because of the long stem and beautiful purple hue, lavender is a great herb to add a pop of color into your DIY bouquets like the ones below.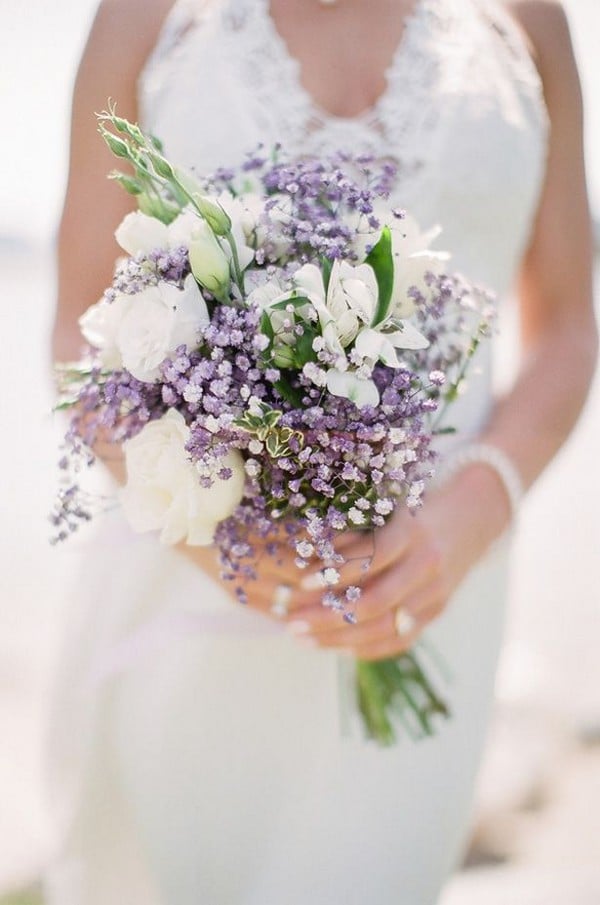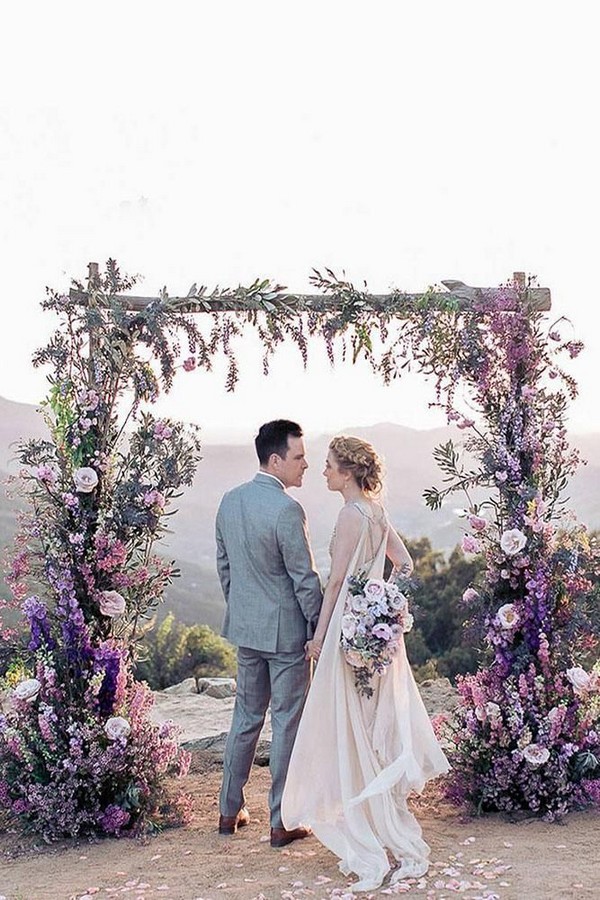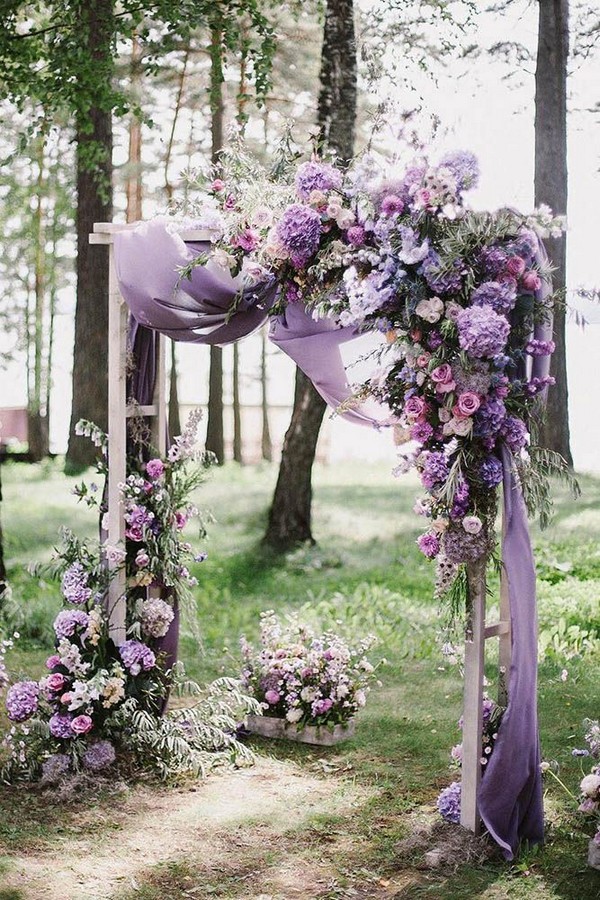 When it comes to dressing the guys, they may be a little more adverse to wearing all light purple. Compromise by decking them out in some sweet lavender suspenders (above) or by adding a little lavender to their boutonnieres. They'll thank you for the stylish details that aren't so in-your-face purple.